About Us
About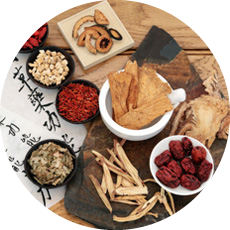 Family history has a long history
At the end of the Ming and Qing Dynasties, the ancestors were the doctors of the Royal Palace Hospital. Exquisite medical skills, good at the medical skills of the party. Because of the court struggle at the time, it was involved. Was forced to resign, the family moved to Meixian County, Guangdong Province, opened a Chinese medicine shop. However, we still do not forget to specialize in traditional Chinese medicine. At that time, Chinese medicine in the south was mainly based on warm disease. He combined the essence of the prescription and the warm disease school to develop a unique Chinese medicine system. In the Japanese era, the Labor Insurance Institute was established in Chiayi, Taiwan.
Later, he transferred to Hsinchu and established Life Insurance Co., Ltd. in 1956 (45th year of the Republic of China). In the 85th year of the Republic of China, it was first awarded the Ministry of Economic Affairs to promote the manufacture of good pharmaceuticals to implement the G.M.P pharmaceutical factory, to produce high-quality concentrated Chinese medicine preparations, and to provide the best services for the whole people.
High quality and high efficiency
We have an excellent management team responsible for production, manufacturing, research and development, quality control, and information. In addition, we have introduced the latest types of machines and equipment, which can achieve high efficiency and high quality guarantee in the production control of the front section and the product inspection in the latter stage.
Life Insurance Co., Ltd. provides a wide range of services to the public, and is engaged in the research and development of health foods, organic foods, and skin care products. It also provides "OEM" services such as: capsule filling, tablet manufacturing, tablet processing, RTP tablets, All kinds of bottles, tin foil bags, color boxes … and so on.